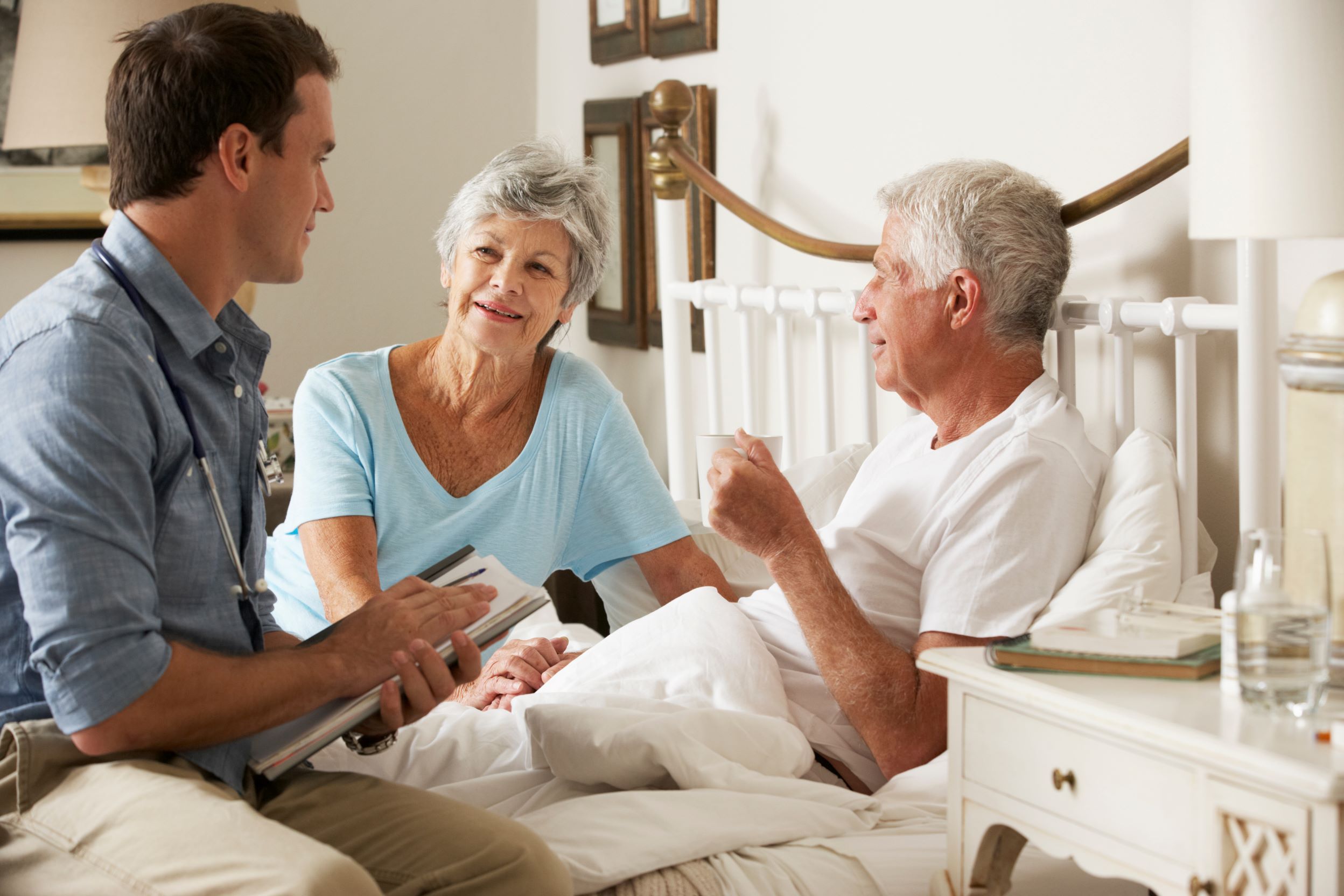 Palliative care and hospice care can provide comfort to seriously ill patients and patients who have received a prognosis of imminent death. Each type of care is intended to improve the quality of life among patients who receive it. Many people use the terms hospice care and palliative care interchangeably, but there are important distinctions. Here are the differences between palliative and hospice care.
Hospice Care
Hospice care is comfort care generally available for patients who have a terminal illness diagnosis and a prognosis of six months or less to live. Their doctor must report to hospice care that the patient will not recover from their disease and will die if the disease runs its course as expected.
A patient may, for instance, decide to forgo further medical treatments for an inoperable brain tumor. In seeking hospice care, the individual opts against enduring certain medical procedures that would leave them unable to enjoy treasured quality time with loved ones.
Palliative Care
Palliative care is like hospice care in that it is intended to provide comfort to seriously ill patients. However, palliative care treats patients who still receive medical intervention, unlike hospice care. Patients can request palliative care at any stage of their illness, from diagnosis until curative treatment, not exclusively at end of life. For example, someone living with Stage 1 cancer may seek palliative care, even as they undergo treatments such as chemotherapy.
This type of care may include any, or all, of the following:
Pain-relieving medications and other drugs that can help ease such symptoms as nausea, fatigue, anxiety, and insomnia

Support in talking through and understanding the options and goals for one's medical care

Teaching of self-care techniques, such as breathing exercises or meditation

Nutritional counseling

Emotional and spiritual support for the patient as well as their family members

Help in discussing and weighing difficult decisions about end-of-life treatment if needed

Assistance in connecting with appropriate health care providers and specialists
Who Is Eligible for Palliative Care vs Hospice Care?
Hospice care and palliative care target different types of patients. The eligibility requirements for either type of care differ from each other.
Hospice care requires two physicians who treated the patient to certify that the patient has fewer than six months to live and that their condition is unlikely to improve with further medical intervention. Primary care doctors may be among the two physicians providing an opinion, but this is not necessarily required.
Palliative care starts at the option of the patient and their doctor at any stage of the illness. Patients who receive palliative care do not need to be near the end of their lives. Patients who no longer benefit from curative treatments or have a limited ability to care for themselves may choose to pursue palliative care.
Who Will Provide the Care I Receive?
Hospice Care
Patients in hospice care will receive comfort care from doctors and nurses who specialize in the field.
Palliative Care
Palliative care patients will receive care from doctors and nurses along with various experts in palliative care, including therapists, counselors, social workers, and nutritionists.
Where Do I Receive Care?
Hospice Care
A patient may receive hospice care at home, at an assisted living facility, a nursing home, or in the hospital.
Palliative Care
Palliative care may be limited to patients admitted into the hospital because palliative care teams usually work out of these facilities. This may vary depending on your state, however. According to one study, states with so-called palliative care laws could help ensure that patients receive this care in the setting of their choice, including at home.
Paying for Care
Determining who pays for hospice or palliative care is an important part of long-term care planning. Medicaid, Medicare, or private insurance may pay for both hospice care and palliative care to some extent.
Paying for Hospice Care Through Medicare or Medicaid
A senior's Medicaid benefits will pay for hospice care without requiring a co-pay. Medicaid covers all services that are deemed appropriate to keep the patient comfortable. Medicaid will cover prescriptions, social services, medical equipment, daily and nightly nursing and medical care, and grief counseling for families after the patient dies.
Hospice care through Medicare, meanwhile, covers services that provide a better quality of life for the patient. The individual must have Medicare Part A and have two physicians, as mentioned above, certify that their life expectancy is six months or less. Read more about how to qualify for Medicare's hospice benefit.
Paying for Palliative Care
Patients on Medicaid may have their costs covered, but they can expect to pay a co-pay for doctor's visits or appointments with advance practice nurses. Medicaid will pay for palliative care for as long as the patient needs and responds to palliative care. Medicaid, and how much and how long it will cover palliative care, is regulated by state law.
Medicare coverage for this type of care may depend on a variety of factors. Different parts of Medicare may cover some so-called "comfort care" services. Reach out to your health care provider to determine the extent of your coverage.
Many patients who need palliative care will pay for it through private insurance. Review your insurance policy and speak to a representative from your insurance company if you have questions about your coverage, as plans vary widely.
To search for palliative and hospice care services in your area, visit the National Hospice and Palliative Care Organization website. For further guidance on advance planning, consider consulting with a qualified elder law or estate planning attorney near you.